It is our great pleasure to invite you for the Quantitative Systems Pharmacology Conference 2022 (QSPC2022), which will be held in the historical city center of Leiden, the Netherlands on April 20 - 22, 2022. We prefer the meeting to be as much on-site as possible, but realize that with the current COVID situation a hybrid meeting will be inevitable, we hope to be able to provide an update early February of 2022 on to what extend online services will be provided. There may be several workshops in the days before and after the event.
A registration for the postponed QSPC2020 meeting is valid for QSPC2022, registered participants have received an e-mail about their registration, for queries contact us at info@qspc.eu.
The focus of QSPC2022 will be on emerging computational and experimental approaches in the field of quantitative systems pharmacology and mechanism-based or physiologically-based pharmacokinetics and pharmacodynamics. The meeting will include plenary lectures by both established and young scientists, poster presentations, and ample opportunities for networking.
QSPC2022 is organized by Leiden University and the Federation for the Advancement of Systems Pharmacology together with a Scientific Advisory Board of leading scientists in the field of QSP and physiological- and mechanism-based PKPD.
This conference is a continuation of the meetings that were held in 1990, 1994, 1998, 2002, 2006, 2010 and 2014 in Noordwijkerhout, the Netherlands.
We are looking forward to welcoming you in Leiden!
QSPC2022 Organizing Committee


Important dates:
| | |
| --- | --- |
| Deadline early bird registration | Dec 31, 2021 |
| Deadline regular registration | March 15, 2022 |
| Deadline abstract submission | Feb 1, 2022 |
QSPC2022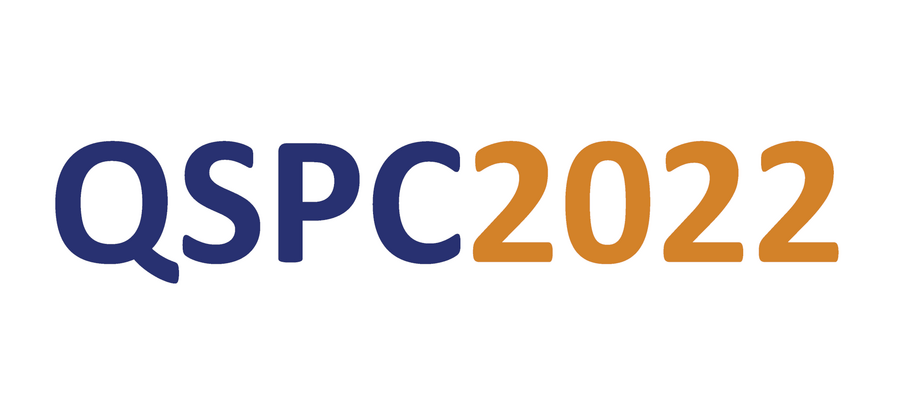 Registration website for QSPC2022
QSPC Conference Organizersinfo@qspc.eu
QSPC Conference Organizersinfo@qspc.euhttps://www.qspc.eu/qspc2022
2022-04-20
2022-04-22
OfflineEventAttendanceMode
EventScheduled
QSPC2022QSPC20220.00EUROnlineOnly2019-01-01T00:00:00Z
Hooglandse kerkHooglandse kerkNieuwstraat 20 2312 KC Leiden Netherlands